Entrance Examinations for International Business
International Business Entrance Examination
There are two application periods in Joint Application, spring 2019:
Application period 1: 9 – 23 January 2019 (entrance exams outside Finland in March 2019 and in Finland on 10 April 2019)
Application period 2: 20 March – 3 April 2019 (entrance exams only in Finland on 11 April 2019)
Content of the entrance exam in 2019
The entrance exam consists of an essay, multiple-choice questions, and a section measuring mathematical / logical thinking and a group discussion. The examination includes a compulsory integrated section measuring English language proficiency. Applicants must pass all sections. There is pre-reading material for the entrance examination (see further info below).
| | | |
| --- | --- | --- |
| Essay | 3 p. | 10 p. |
| Multiple-choice Questions | 2 p. | 6 p. |
| Mathematics / Logic | 2 p. | 8 p. |
| Group Discussion | 3 p. | 16 p. |
| Total | 10 p. | 40 p. |
There will be a pre-reading material. The essay and the multiple-choice questions of the entrance exam will be based on the material. The material will not be available for you during the entrance exam. You can find the pre-reading material below.
Co-operating Business programmes
There are several co-operating Bachelor of Business Administration programmes and SeAMK is one of these. These programmes co-operate in arranging entrance examinations, which means that the applicant sits one examination and the co-operating UAS's accept the examination result.
Locations of entrance exams in 2019
The exam for the Bachelor of Business Administration, International Business in Finland will be held at the premises of SeAMK, in the City of Seinäjoki as follows:
the entrance exam is on 10 April 2019, if you apply in application period 1 (9 – 23 January 2019)
the entrance exam is on 11 April 2019, if you apply in application period 2 (20 March – 3 April 2019)
The invitations will be sent by email. Please note that decisions on the eligibility of applicants who apply in application period 2 are not done before the entrance examination.
The entrance examinations outside Finland will be held in March 2019 in co-operation with the FINNIPS-network. The list of entrance exam countries is published at: http://www.finnips.fi/en/entrance-exams/. More detailed information about the country and exam-specific schedules, locations and other procedures concerning the examinations will be sent to all the applicants in the invitation letter in the beginning of March.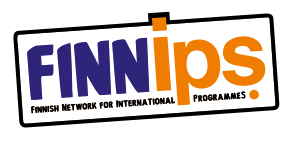 Feedback on the entrance examination
You can ask feedback on the entrance examination from Päivö Laine, email: paivo.laine(at)seamk.fi, tel. +358408304175 on 1 July 2019 at 10-12 (+3 GMT).
Seinäjoki University of
Applied Sciences
Admission Services
P.O. Box 412
FI-60101 Seinäjoki
FINLAND
Visiting/street address:
Kampusranta 11,
Frami F, 2nd floor
FI-60320 Seinäjoki
Tel. +358 (0)20 124 5208
Fax +358 (0)20 124 5001
admissions(a)seamk.fi