Entrepreneurship Seminar inspired with interesting speakers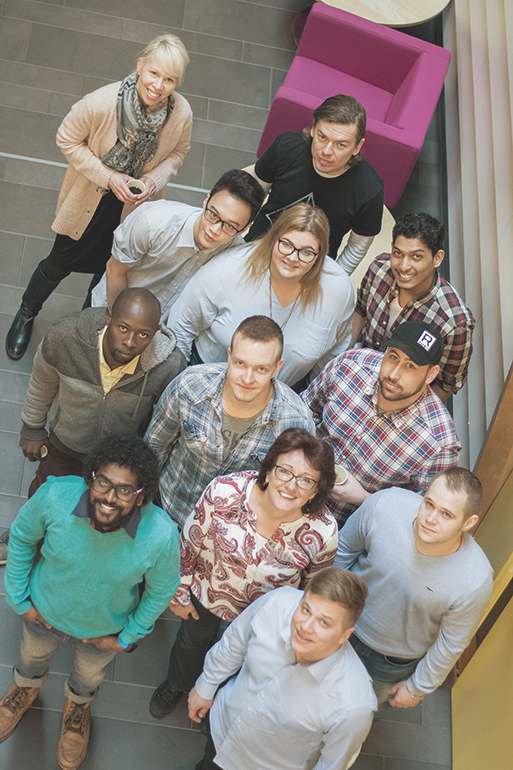 Entrepreneurship Seminar gathered many international students who are interested in entrepreneurship to listen fascinating speakers from different industries at the end of April.
Pertti Kinnunen from the Ostrobothnia Chambre of Commerce told about the entrepreneurship in this area. In Ostrobothnia the main industries are wood and furniture, food and technology and metal industry and machinery. Well-known companies in this area are for example Skaala, Atria, PrimaPower and Saltex.
The Chambre offers different kinds of services to the entrepreneurs and future entrepreneurs in this area. They offer training, advice and different kinds of events. The members also get connections to other entrepreneurs and operators.
– In this area tourism is a growing industry. Power Park, Ähtäri Zoo and Duudsonit Activity Park are great examples of growing companies that focus on tourism, Kinnunen tells.
Anniina Walsh from BSTR – Luova Konttori told what international students can expect when seeking a job and working in Finland especially in this area.
– Knowing Finnish is essential. Us Finns are honest and we keep our promises, we call each other with first names and eye contact is important when speaking to each other, Walsh lists.
Anniina Walsh encourages international students to apply to BSTR. She says that hiring foreign employees challenges the local way of thinking, brings cultural insights and business knowledge, improves language skills and brings fresh and international perspective.
In addition to Kinnunen and Walsh we heard other interesting presentations. Marko Kivelä from Selmu, Rytmikorjaamo and Provinssi-festival encouraged international students to apply as volunteers, which can help them to get experience and valuable networks.
We also heard about a new interesting company called Lively Air which sells Finnish air to tourists as a souvenir. Jouni Aura and Rathan Kumar said their advantage on the market is that they sell an experience and not a health product.
Jan Porema, Pauliina Mäntylä and Nora Yliviikari introduced a new organization called Seinäjoki Entrepreneurship Society, which brings together students interested in entrepreneurship.
Satu Alapiha and Antti Savola from Into Seinäjoki told how their organization can help companies to become international and expand on foreign markets.