New exchange students at SeAMK: Reputation of Finnish educational system made the difference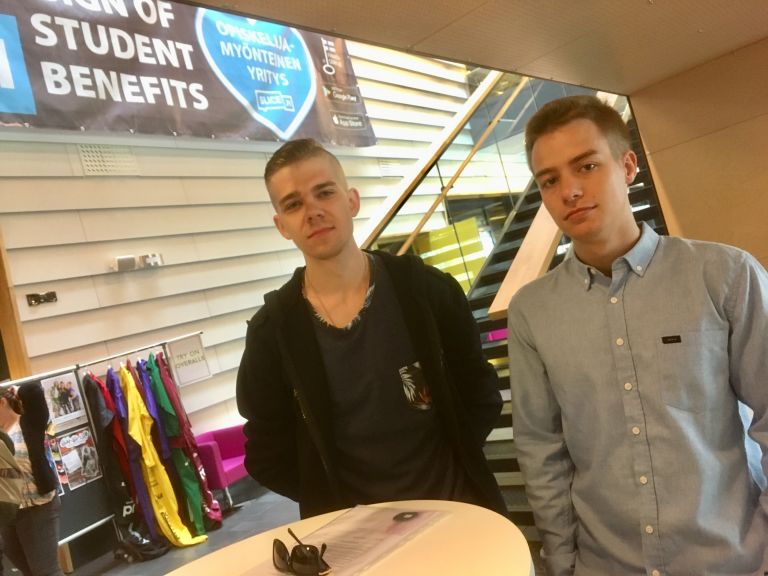 Welcome to Seinäjoki!
Almost 160 exchange students started their studies at SeAMK on Monday, 2 September. All Schools of SeAMK will host exchange students this autumn.  Exchange students come from about 20 different countries: the Netherlands, Belgium, Bulgaria, Spain, Italy, Austria, Japan, Kazakhstan, China, Lithuania, Poland, France, Germany, Slovakia, Switzerland, Taiwan, Czech Republic, Turkey, Hungary, Russia and Vietnam.
We met Lithuanian Zygimantas Liepinis and Polish Sebastian Kula for a quick interview.
"I come from Lithuanian University of Health Sciences. There I study food science and here at SeAMK I study concept From Field to Fork. I am 21 years old and I like hiking and jogging. The reason I chose to come to Finland is that I heard a lot about Finnish educational system. So I thought I come here to try it out. This is first time in Finland", Zygimantas Liepinis tells.
Sebastian Kula's mother university is University of Economics.
"There I study international economic relations. I chose Finland for three reasons: I've never been in Norcic countries, I also heard that Finnish educational system is very good and I really want to experience this really heavy snow winter!", he says.
Exchange students represent SeAMK's international network very broadly, as they come from about 60 different partner universities. The largest country-specific group comes from Germany (about 80 exchange students), but they come from 19 different partner universities in Germany. The exchange student group also includes business and engineering double degree students.