The Frami area and the SeAMK Campus on the riverbank of the Seinäjoki River is a cosy study environment, whose modern facilities combined with the river landscape provide a stimulating environment for studying. Get to know SeAMK's Campus in more detail on the attached 3D map and via the links below.
Rotate, tilt, zoom in and out on the 3D map by moving the mouse.
In the 360 images below, you can also move in different directions by moving the mouse and clicking on the white circles in the image. In 360 videos, you can move in different directions by moving the mouse.
Chemistry and Biotechnology Laboratory
At SeAMK, you have access to high-quality laboratory facilities for bio- and food technology, chemistry, food and biological raw material processes. The facilities combined with a versatile equipment base allow you to study biotechnology and microbiology in a very practical way.
View 360 images and videos:
Culture studios
At Seinäjoki University of Applied Sciences, students in the field of culture have diverse studio facilities in their hands. Culture studios include equipment and tools for the use of audiovisual, presentation, conception and design.
View 360 images and videos:
Industrial Internet Laboratory
The Industrial Internet Laboratory, Tibor, has a continuous automated production system that incorporates typical functions of the manufacturing industry. In addition to operations and production control, SeAMK Digital Factory's Siemens PLM software complements the entity. Once the data collected from the production system has been analysed in the cloud, the control of the production system or its digital copy can be changed.
View 360 images and videos: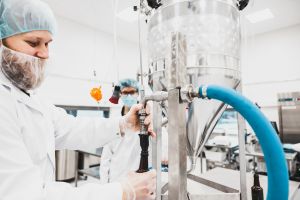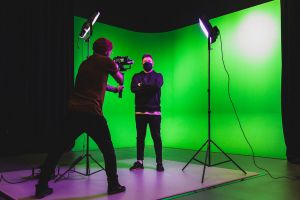 Machine and Production Technology Laboratory
The Laboratory of Machine and Production Technology offers our students high-quality facilities to develop their professional skills. The laboratory offer a comprehensive range of equipment for use by students and companies. We have the tools to innovate new and develop an existing product. There are e.g. equipment suitable for sheet metal working, machining, welding, turning and milling.
View 360 images and videos:
Educational restaurant Prikka
The educational restaurant Prikka serves as a good example of a learning environment that prepares you for working life. In Prikka, students act as producers, i.e. they prepare and serve food dishes, but also have the opportunity to take care of the whole. As a role of a a supervisor, students have the opportunity to lead the rest of the study group and design food themes, for example. Prikka offers a wide range of tasks, from cooking to customer service. Check out Prikka's own website »
View 360 images and videos: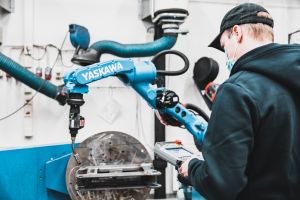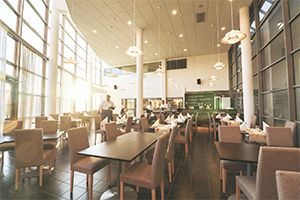 The following functions and facilities of SeAMK are located in the Frami F building:
Business studies

Culture studies

SeAMK Administration

SeAMK Admission and Student Services

SeAMK International Education Services

Student union SAMO

SeAMK Y-Zone

Classrooms, lecture halls and auditoriums

Restaurant and café services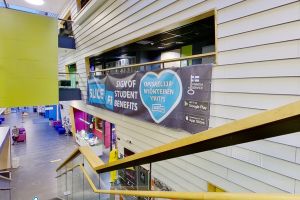 Vehicle and Work Machine Technology Laboratory
The Laboratory of Vehicle and Work Machine Technology on the SeAMK Campus is a space of many possibilities. In the laboratory, modern equipment combined with the skills of students and staff provide the right environment to get acquainted with vehicle and work machine technology in practice. Experts of business life have also developed their operations and staff in SeAMK's Vehicle and Work Machine Technology Laboratory.
View 360 images and videos:
Construction Technology Laboratory
Our Construction Technology Laboratory is an ideal environment to develop, apply, test and research. These four things will be accomplished with knowledgeable and enthusiastic future experts when getting their hands on modern facilities and equipment. As a result, strong constructions and new ideas for the construction industry are born.
View 360 images and videos: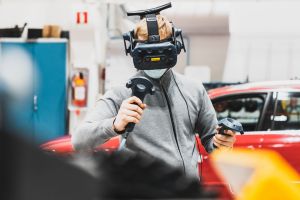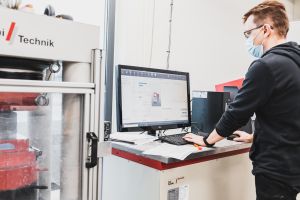 Simulation Lab of the Health Care and Social Work
In the health simulation learning environment of the Simulation Lab, our nursing students gain experience in practical situations. In this environment, the real care situations and care environments encountered in working life can be imitated as realistically as possible. The patient simulator, teamwork and various training situations prepare our students to evaluate, anticipate and implement nursing work in a patient-oriented manner.
View 360 images and videos:
SeAMK Library
The library of Seinäjoki University of Applied Sciences is a library open to everyone. The library's collections contain professional and scientific literature as well as professional and research journals in various fields. The library provides services and materials to support study, teaching and research, both online and in print. The library's knowledgeable staff helps you find information and use various collections and online services. Visit the library's own website »
View 360 images and videos: