Bachelor of Business Administration, International Business
Start your international career in Finland
The International Business Programme at the Seinäjoki University of Applied Sciences (SeAMK) offers a Bachelor's Degree in Business Administration. Every course in the International Business Programme is taught in English, allowing every student to increase their abilities to communicate in the English language in the corporate world.
As part of your studies, you are eligible to take part in a one-semester exchange period or in a double degree programme. SeAMK has partnerships with several universities around the world, and every semester we receive many exchange students.
Internationalisation at SeAMK is not only visible in our International Business Programme, but also in our everyday life on the Campus.
SeAMK is the best university of applied sciences in Finland
Seinäjoki University of Applied Sciences (SeAMK) is once again the best university of applied sciences in Finland in the 2022 results of the nationwide graduation feedback survey (AVOP). According to the graduates of a bachelor's degree, SeAMK has the best study satisfaction, the best contents of studies, the best learning environments as well as the best study support services and working life connections. In the areas of internationality, work life counselling, internship and thesis, SeAMK reached the second highest place. In this nationwide survey, students evaluate and provide feedback on completed studies. (Source: vipunen.fi)
What will be there for you after graduation?
Graduates of our International Business Programme have the opportunity to be employed in professional fields such as:
Logistics
Business Analysis
Marketing
Accounting
Human Resources
Finance
Sales
Risk Analysis
Trading
Import and Export
Public Relations
Industry Management
We lay a path for students to become entrepreneurs: many of our activities are focused on this area. As a result, many of our graduates have their own business and are involved in entrepreneurial activities.
International Business Studies
Degree: Bachelor of Business Administration, BBA
Length of studies: 210 ECTS Credits, 3.5 years
Number of study places: Direct Application 40, Joint Application 30
How to apply
You can always find upcoming application periods on How to Apply page. Information on eligibility (who may apply), admission criteria and the application form can be found on Studyinfo website.
Objectives of the Programme
In the International Business Programme at Seinäjoki University of Applied Sciences (SeAMK) you will learn business skills with a focus on the international operations of companies and organisations. You will gain competencies in planning, running and developing business in a global environment. The study programme is based on a good understanding of entrepreneurship and small and medium-sized enterprises.
Developing your professional skills
The International Business Programme has the potential to challenge your way of thinking. At SeAMK, you will have the opportunity to share and learn with other students from different countries and guest lecturers from our partner universities, which creates an international environment. This allows you to develop an important set of skills, giving you an advantage in the international business setting.
As part of your professional development, language skills are highly important when doing business in an international environment. All the courses in the IB programme are taught in English. This allows our students to improve their knowledge and usage of the English language at a business and academic level. In addition, you can also choose to study other languages. For instance, all our foreign students take courses in the Finnish language.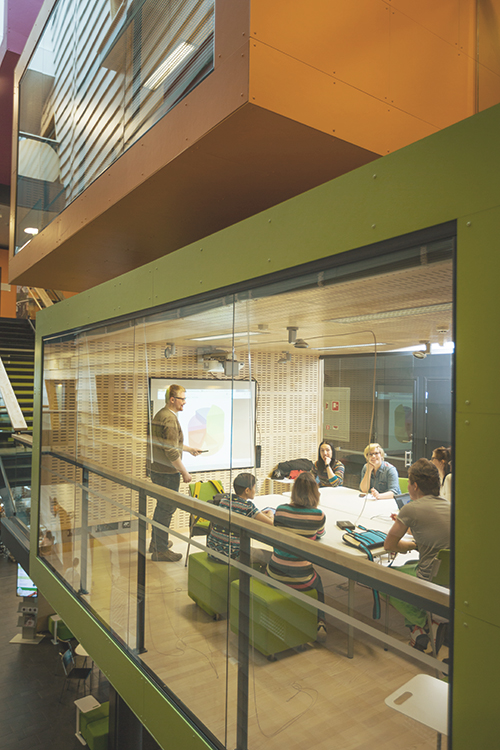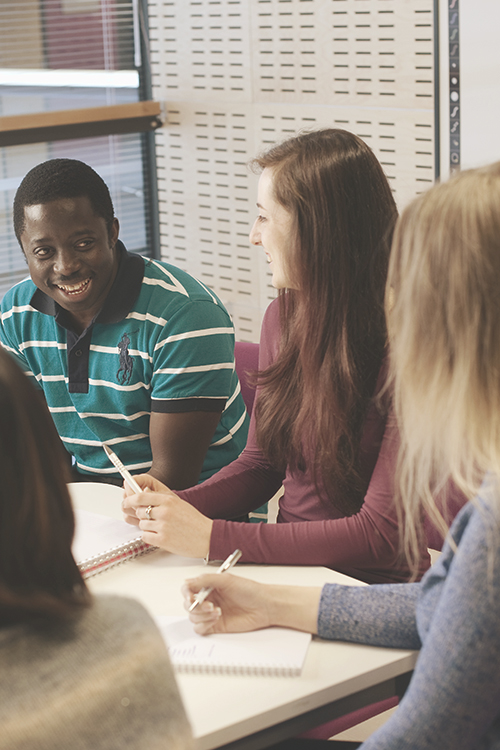 During your first year you will work for a virtual enterprise, with a multicultural group of students. The students plan, run and develop a virtual business and operate in a network of businesses. With this method, you will be learning by doing.
During your second and third years of study, you will deepen your knowledge and skills in international business operations and management. Exchange students and visiting lecturers from partner universities contribute to your learning experience.
You can focus on:
Digital Business
Industrial Management
Doing business in different target areas
Project work in multidisciplinary student groups (SeAMKPro)
An essential part of your studies consists of an exchange semester abroad, at one of SeAMK's many partner universities. Doing a traineeship reinforces the theoretical knowledge you have gained. You can also study for a double degree in one of our several double degree partner institutions in Germany, the Netherlands, the Czech Republic, Hungary, Lithuania, Spain, Bulgaria or China.
During the last semester you will finalise your Bachelor's thesis. The thesis is usually commissioned by a company or organisation, often the one at which the student's traineeship took place. The results of the thesis will be presented at a Thesis Seminar.
Watch a webinar on the degree programme
City of Seinäjoki – Entrepreneurial, active, and affordable city for students
The SeAMK Campus is located in the Frami area of the city of Seinäjoki. There students from all faculties of SeAMK can interact and enjoy one of the most modern and beautiful campuses in Finland. Student housing and the city centre are a convenient walking distance from the campus. The Frami area is also home to several high-tech companies, which helps you get familiar with your future employers.
The fast-growing city of Seinäjoki is the heart of the South-Ostrobothnia region in the western part of Finland and is easily accessible via public transportation through major routes. Even though the capital of Helsinki is less than three hours away by train, choosing to stay and live comfortably in Seinäjoki can be much more convenient and affordable.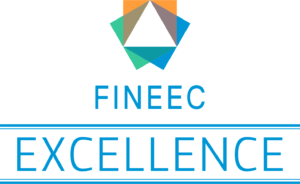 The Finnish Education Evaluation Centre (FINEEC) has awarded SeAMK the Quality Label for Excellence in higher education for enhancement work of an exceptional quality.
(This webpage contains videos published before 23.9.2020 that are not covered by the Digital Services Act. These videos may be in an inaccessible format without subtitles and possible audio equivalents.)