Bachelor Degree Programme in International Business
Start your international career in Finland
Seinäjoki University of Applied Sciences (SeAMK) is an excellent place to get your Bachelor Degree in International Business. All courses in the International Business programme are taught in English. Starting in autumn 2018 a new Digital Business track is offered in cooperation with the School of Technology.
Student exchange abroad is a part of the programme and double degree studies are available worldwide. In Seinäjoki you will enjoy a high quality learning environment and the international atmosphere of the School.
After graduation you are ready for a wide range of international positions. Jobs are found, for example, in the fields of export and import operations, marketing, sales, customer relations, product and project management. You can also continue with your studies at the Master level.
International Business Studies
Degree: Bachelor of Business Administration, BBA
Length of studies: 210 ECTS Credits, 3,5 years
Number of study places: Direct Application 30, Joint Application 40
How to apply
Application periods for studies starting in autumn 2021:
Joint Application 7–20 January 2021
SeAMK Direct Application 16 November 2020 – 16 April 2021
Read information about the application process and admission criteria at Studyinfo.fi.
Business Competence
You will learn business skills with a focus on the international operations of companies and organisations. You will gain competences in planning, running and developing entrepreneurship in a global setting environment. The study programme is based on good understanding of entrepreneurship of all sizes and especially of small and medium-sized enterprises. If you choose the Digital Business track, you will understand how digitalization is changing business everywhere.
Language and Cross-cultural Skills
At SeAMK you will get to practice the language of international business English and enhance your communication skills.  Additionally, you can choose to study other languages. Non-native students get their start in Finnish. Studying in a multicultural group of students prepares you for global working life.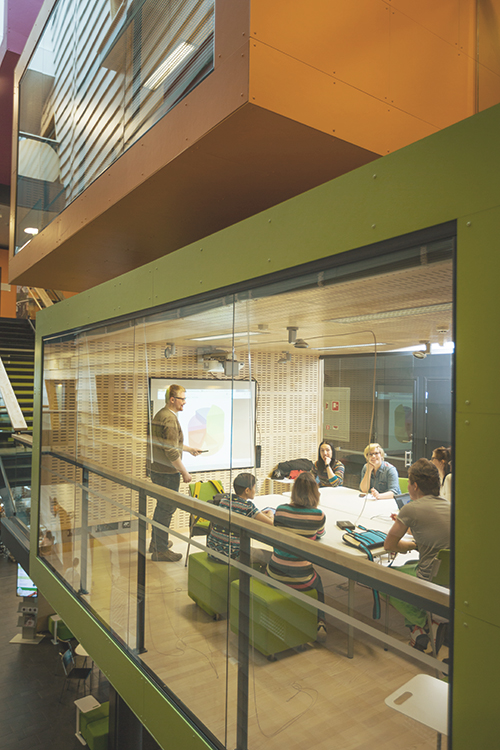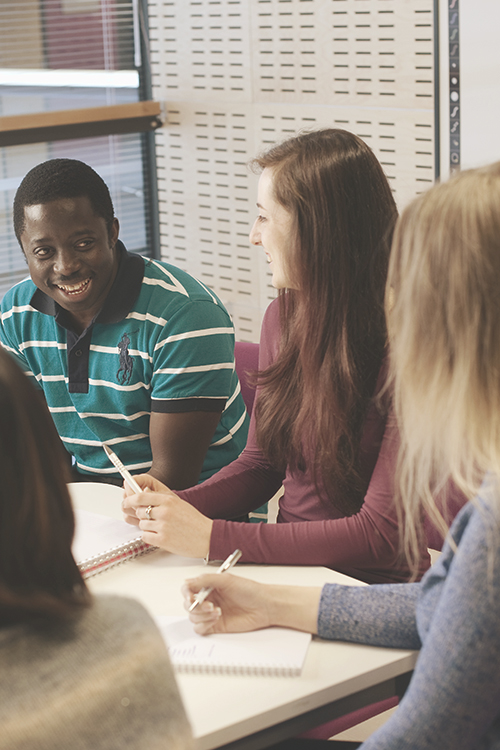 In the first year you will work in a virtual enterprise, with a multicultural group of students. The students plan, run and develop a virtual business and operate in a network of businesses. You will also improve your Business English skills and learn other languages of your choice.
In the second year of studies you will deepen your knowledge and skills in international business operations and management. Exchange students and visiting lecturers from partner universities contribute to your learning experience.
You can focus on
– Digital Business
– Industrial Management
– Doing business in different target areas
– Project work in multidisciplinary student groups (FramiPro)
The third year consists of an exchange semester abroad in one of our partner universities and practical training that reinforces the theoretical knowledge you have learned. You can also study for a double degree in one of our fourteen double degree partner institutions.
In the last semester you will finalize your bachelor's thesis. The thesis is usually commissioned by a company or organization, often the one in which the practical training took place.
The School of Business and Culture is centrally located at the Frami campus of SeAMK. Student housing and the city centre are a convenient walking distance from the campus. The Frami area is also a home to a number of high tech companies. This makes it an inspirational place to study with opportunities for interaction between industry, business and different fields of study.
The city of Seinäjoki is easily accessible via public transportation through major routes. Even though the capital of Helsinki is less than three hours away by train, choosing to stay and live comfortably in Seinäjoki can be much more convenient and affordable.