SeAMK enables the return to hybrid teaching as of November 2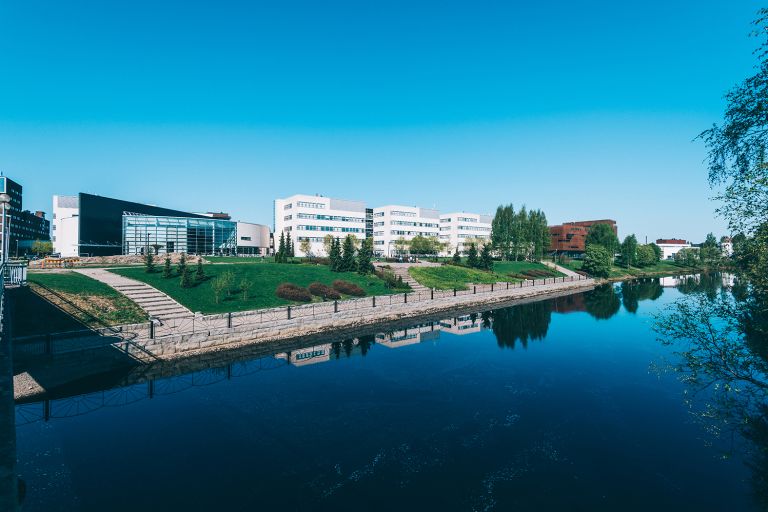 SeAMK's Security Management Team constantly monitors the development of the coronavirus pandemic. The primary goal is to provide safe studying and working conditions for SeAMK's students and employees. At the same time, the aim is to guarantee the progress of studies within the normal schedule.
Based on the recent development of the coronavirus situation in South Ostrobothnia, SeAMK's Security Management Team has decided on October 29 to allow hybrid and contact teaching to start again on Monday, November 2. Transition to hybrid teaching can happen also later than in week 45/2020.
The teacher of the course ensures that students are informed about the possible changes in teaching methods and their schedule.
Teachers are required to keep attendance lists of students physically present starting October 19, 2020. Read more.
 Hybrid teaching
Hybrid teaching means that some students are physically on Campus and some participate in teaching remotely. Lecture-type teaching can be mainly followed remotely. Face masks are used on Campus and safety distances are maintained. The practical exercises are organised as contact teaching and face masks are used in them.
During the pandemic, SeAMK recommends employees to work remotely if it is possible for their work tasks. However, the Campus is open, and working on campus is possible when following the safety guidelines.
 Use face masks and maintain safety distances on Campus
When working and studying on Campus, special attention should be paid to adequate safety distances and enhanced hand hygiene.
A face mask is used whenever there is more than one person in the same space. This should also be kept in mind when walking and staying in the hallways, lobby areas and restaurants.
 Up-to-date information on coronavirus for SeAMK Students and Staff
Current instructions on safety and changes caused by the coronavirus situation can be found in the intranet.