SeAMK International Week covered current topics of wellbeing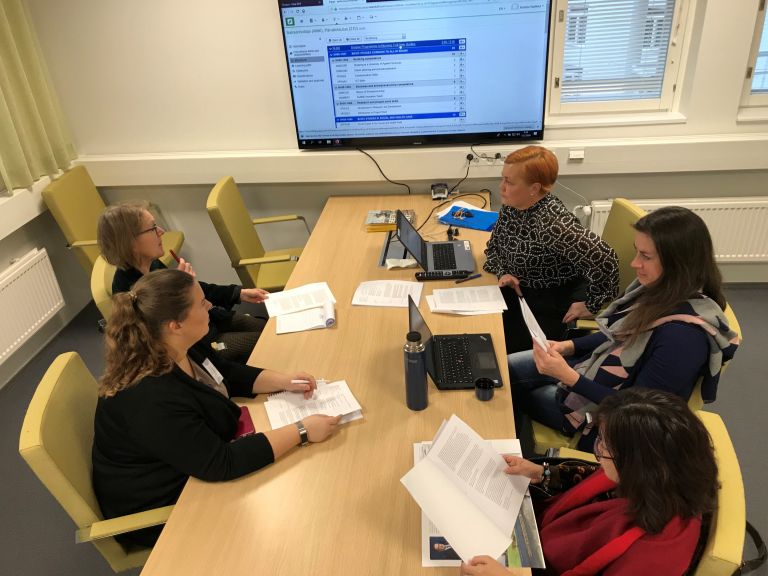 SeAMK School of Food and Agriculture and School of Health Care and Social Work hosted an International Week last week. Cooperative programme covered widely `Current Topics in Wellbeing`.
Participants were 27 teacher and staff members from SeAMK partner universities and organizations from 11 countries: The Netherlands, Belgium, Czech, Estonia, Lithuania, Portugal, France, Germany, Slovenia, Switzerland and Vietnam.
During the International Week quests had common programme like Sightseeing walk, Poster session about international activities of participating universities, Panel discussion about Current Topics in Wellbeing, Meet&Greet networking event and possibility to go to sauna and test the ice swimming.
In addition they had lectures for students at School of Food and Agriculture and School of Health Care and Social Work, visits to laboratories and local organizations and meetings with colleagues from SeAMK and other international week participants about the future cooperation.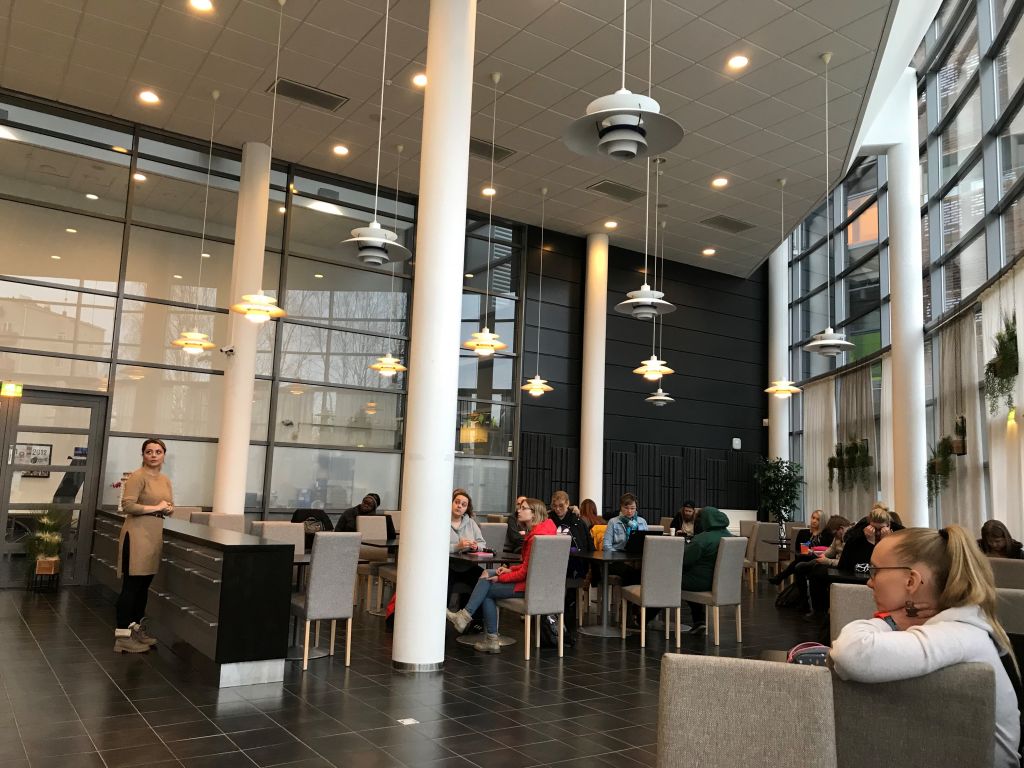 Great platform to learn new and exchange ideas
Stefanie von Maikowski (Technical University of Applied Sciences Rosenheim), Franziska Wedler (Katholische Stiftungshochschule München), Bettina Shamsul (EUFH) and Hang Nguyen Thanh (Hanoi Medical) University had one of these colleague meetings with Kristiina Vaahtera (SeAMK) on Thursday.
All four quests visited Finland for the first time.
"I was expecting lots of snow, but sadly there wasn't any", Stefanie von Maikowski tells with smile on her face.
Despite the unexpected weather the Intenational Week has had a lot to offer.
"My university already has cooperation with SeAMK in the field of social work. We are establishing a new programme so we hope to hear how the programme works here. And of course we want to cooperate also in the future for nursing programme", says Franziska Wedler.
In addition to professional matters International Week is great way to exchange ideas and learn more about other cultures.
"I personally get really much from this week. It's not only the Finnish people I'm meeting here. I've learned much about different cultures so it's not just the Finnish people I've met. I really appreciate it", Stefanie von Maikowski says.
"Besides the cultural aspect you get to learn new about educational system and change ideas", Bettina Shamsul adds.