SeAMK suspends the admission of exchange students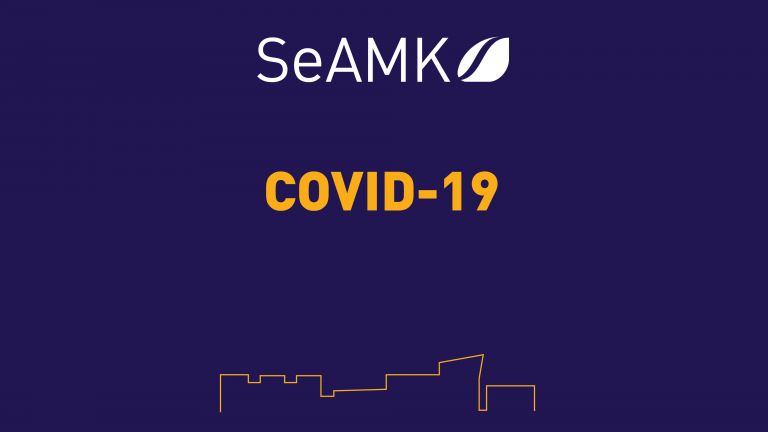 As of today, Seinäjoki University of Applied Sciences (SeAMK) will suspend the admission of exchange students from abroad due to the coronavirus pandemic. The decision considers the risk of a deteriorating coronavirus situation and the safety of students and the whole SeAMK community. The decision is valid throughout the entire spring semester of 2021.
The decision now made applies to new incoming exchange students. About 60 students were expected to SeAMK for an exchange period. Most of them would have arrived at SeAMK after mid-February and started studying on February 22, 2021.
– We are in direct contact with the students affected by this suspension. The aim is to offer them the opportunity to study exchange courses remotely. Due to the risk of accelerating coronavirus situation and increasing virus mutations, we want to protect our staff and students. The decision was not pleasant, as we had already created a unique model in cooperation with our student union, in which, for example, the services during quarantine would have been organised for exchange students. However, with this decision, we aim to ensure that the coronavirus situation in the region of South Ostrobothnia does not deteriorate, says President Jaakko Hallila.
SeAMK currently conducts teaching mainly in distance learning mode, apart from new degree students who started in January, and necessary small group teaching. The members of the SeAMK community have been instructed on safety issues, which include arrival to campus only when healthy, limited number of people on the premises, safety distances and hand hygiene, use of a face mask and quarantine for those arriving from abroad.
Six exchange students have arrived at SeAMK at the end of last year and at the beginning of this year. Arriving students are required to have 10 days of voluntary quarantine after arriving in Finland and before coming to SeAMK campus. They can continue their studies in Seinäjoki mainly in distance learning mode like other students.
Additional information:
President & CEO Jaakko Hallila, tel. +358 40 868 0621