SeAMK Webinar Week offers info on our degree programmes (7-11 Nov)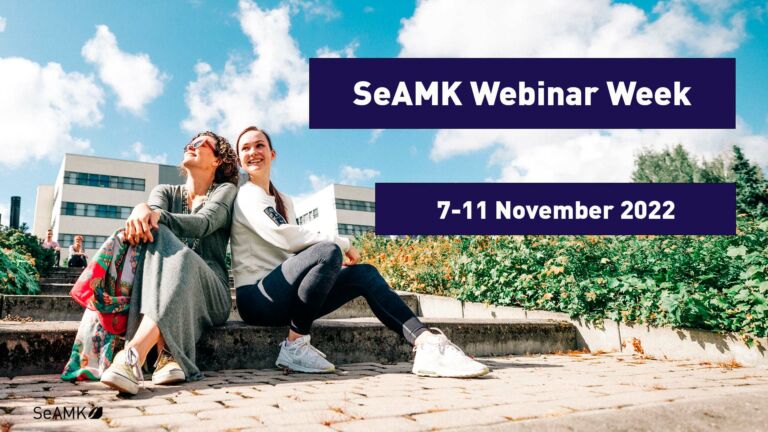 Get to know Seinäjoki, SeAMK and our Degree Programmes!
We are organising a special SeAMK Webinar Week on 7-11 November 2022 on SeAMK International YouTube channel.
Every day from Monday to Friday starting at 14.00 Finnish time (UTC +2) we will broadcast interesting presentations and discussions about our bachelor and master degree programmes. You can hear directly from our staff and students and even from the Mayor of the City of Seinäjoki, what is it like to live and study in Seinäjoki and at SeAMK!
Monday, 7 November 2022 at 14.00 Finnish time (UTC +2)
Tuesday, 8 November 2022 at 14.00 Finnish time (UTC +2)
Wednesday, 9 November 2022 at 14.00 Finnish time (UTC +2)
Thursday, 10 November 2022 at 14.00 Finnish time (UTC +2)
Friday, 11 November 2022 at 14.00 Finnish time (UTC +2)
Watch all webinars in YouTube's playlist
Further reading