How to Apply – Exchange Students
Application process (for the autumn semester 2021)

NB! SeAMK has an online application system called SoleMove for all exchange applications. Please don't send applications by email.
1) Contact the International Coordinator/International Office at your home institution and get the permission to apply to the exchange programme or short/intensive programme.
2) The home institution of exchange student will nominate by email to incoming(a)seamk.fi their candidates to SeAMK by 15 April. 
Nomination should include
student's first name, last name,
gender,
date of birth,
email address,
field of studies at home university
exchange programme at SeAMK.
We need also the information if the student would study in the programme for one or two semesters (please see availability of programmes each semester at www.seamk.fi/exchangeprogrammes) and if they would be nominated as double degree student (only based on specific double degree agreement between SeAMK and the sending institution).
3) Complete your application:
After nomination, student will get information to her/his email on how to apply through SoleMove system. Please follow the instructions. Sometimes email goes to spam mail, please check it.
Exchange student application for studies (also exchanges which combine practical training and courses):
Fill in the Application Form in SoleMove. Student needs to download Learning Agreement (LA) for Studies, Transcript of Records in English and a photo. If you use OLA, you should download the pdf to Solemove. Coordinator will sign both, pdf and OLA.
Exchange student application for practical training (internships without courses, only in special cases where SeAMK and the partner institution have agreed on the internship beforehand):
Fill in the Application Form in SoleMove. Student needs to download Learning Agreement (LA) for Traineeship, Transcript of Records in English and a photo.
Submit your application in SoleMove before 15th of May 2021 for autumn semester 2021.
Questions? Send email to incoming(a)seamk.fi
SoleMove access available only for nominated students: SoleMove
All the application documents will be handled according to the GDPR regulations.
Effects of Covid-19
At the moment, we are planning and organizing Exchange Study Programmes for the autumn 2021 as usual. Even though corona virus COVID-19 is still here, we really hope and believe that the situation with the corona virus will ease around the world and that it will be possible to implement on-site exchanges in the autumn 2021.
Due to the ongoing and unpredictable COVID-19 situation, exchange student applicants should be aware of the following:
SeAMK cannot guarantee that teaching can be organized normally in the autumn semester 2021. Teaching can be face-to-face, hybrid or fully online, and the mode of the teaching can be suddenly changed depending on the corona situation.
SeAMK may cancel the exchange even at short notice if the corona situation gets radically worse. SeAMK is not responsible for the financial costs in case of possible cancellations or interruptions.
There may be interruptions, restrictions or bans to international travel in Finland, Europe or globally. SeAMK is not responsible for the financial costs due to any requirements or restrictions by the authorities.
Every exchange student

undertakes to follow the instructions and rules given by the authorities and SeAMK.
is responsible for the possible costs of the quarantines and tests if they are required by the authorities.
is responsible for the sufficient insurance coverage, in particular checking the validity of the insurance in different situations caused by COVID-19.
SeAMK requires exchange students to be quarantined for two weeks before entering SeAMK campus after arriving in Finland. The exchange student is responsible for the organization and costs of quarantine by her-/himself.
During the application process every exchange student is required to confirm that they are aware of the above mentioned.
Exchange Studies and Combined Exchanges (Studies + Traineeship)
For autumn semester May 15th
For spring semester November 15th
Every exchange student should have a valid insurance. Students from the EU countries should also have the European Health Insurance Card. For more information please check the links below.
After you have received a letter of acceptance from SeAMK you can apply for student housing in Seinäjoki.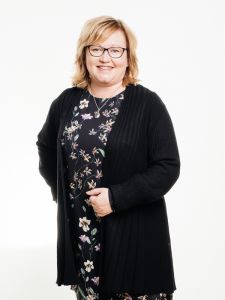 Coordinator, International Mobility Services
email
Tiina.Ojanpera(a)seamk.fi
telephone