Better Business by Design
SeAMK Winter School is for students interested in business, hospitality and/or culture industries. At the same time studying interesting and up-to-date topics on a modern campus, you can experience the Nordic nature during winter time as well as the Finnish way of living.
Time: 4 February – 15 February 2019
Credits: 5 ECTS
Location: SeAMK, Frami F, Kampusranta 11, Seinäjoki, Finland
Programme
Designing Profitable Customer Experience, 3 ECTS
Doing Business in the Nordic Countries, 2 ECTS
Course descriptions
Better Business by Design Course Descriptions
Administration Fee
100 euros
Every student participating in SeAMK Winter School has to pay the administration fee.
Tuition Fee
250 euros
Tuition fee waiver for students from the partner universities of Seinäjoki University of Applied Sciences.
Accommodation
Housing in the student dormitories can be applied online: http://www.sevas.fi/en/
Social Programme
Opportunities for outdoor activities
Finnish cultural heritage and local sights
Company visit
Registration
Registration open until 30 November 2018 at urly.fi/YFc
The implementation of the Winter School is subject to a sufficient number of participants.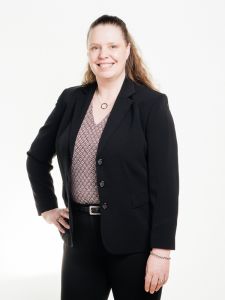 Head of International Education Services, International Education Services
expertise: Staff exchanges and agreements
email
Marjo.Arola(a)seamk.fi
telephone