Studying Abroad at Nuremberg, Germany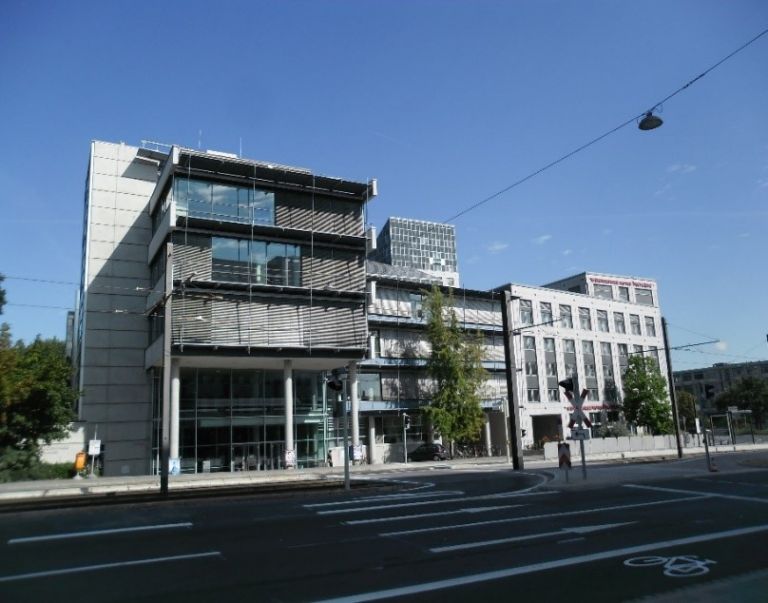 My name is Joonas Viitasaari. I am 22 years old, studying International Business for the fourth year right now. I have been living in Seinäjoki for most of my life. The only exception is three years before elementary school when I was living in Alajärvi, my parents' hometown, located an hour drive away northeast from Seinäjoki. My greatest hobby is music. I have been playing drums for eleven years and guitar for seven years. My interests in playing instruments are heavily pointed towards metal music. I still try to play as diverse as possible, since it is refreshing and more rewarding to learn something completely different and new every now and then. In top of that, I do spend quite some time on gaming on the computer. I play just a few games that are Player versus Player-oriented, where one needs to play and practice regularly to maintain a certain skill level to compete against others.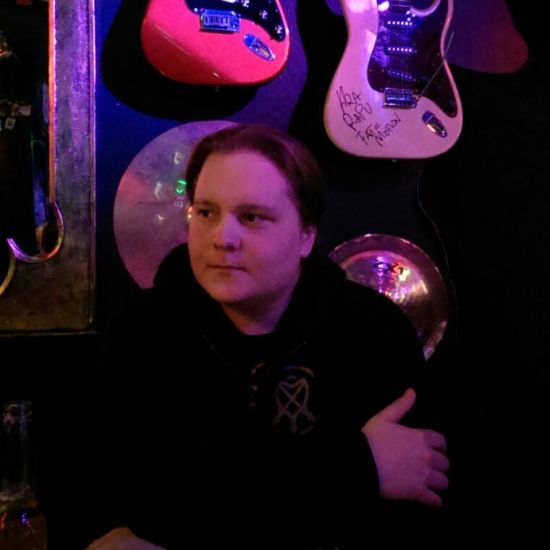 Target city and Country for the exchange: Nuremberg, Germany
Name of the school: Technische Hochschule Georg Simon Ohm Nürnberg
Why did you want to go abroad?
Our degree requires exchange studies for Finnish students, so that is the most evident reason.
Other than that, I had been visiting Berlin and Munich before the exchange and those visits left me wanting for more.
Why did you choose this destination?
I have been interested in German culture and the country itself for ages. Since I have been studying German since the eighth grade (age 14), choosing Germany for an exchange period was obvious.
The reason why I chose Nuremberg was that it was the largest city from the list of the exchange schools that offered possibility to do Double Degree. As a person who has been living in relatively small city, I wanted to experience a bit larger city. I made sure that the city itself has a venue where I could see and hear live music, as I wanted to continue my way of living on a certain matter.
How long was your exchange period?
I spent 11 months in Nuremberg, from the early September to late July.
During that time, I had an intensive language course that took place in September and two different semester. Winter Semester 2016/2017 that started at October and ended at February/March, and Summer Semester 2017 that started at March and ended at July/August.
What did you expect?
To be honest, I did not have many expectations. Just meeting and befriending with people around the world. Slightly more fast-paced lifestyle where studies would require more attention than in home facility.

How did you daily life change abroad?
The most notable change was that I was going out a lot more than over here. We tend to gather and explore the city during the spare time, as there were many new interesting things going on to be found and experienced.
It was certain that I could not have as much time and possibilities for hobbies during exchange period. I purchased a guitar and small amplifier, but the amount I could spent playing was just a fraction from what I was used to. The arrangement left me with mixed feelings and I'm sure all people who have hobbies that requires money for equipment are on the same page with me – it is often discouraging when the equipment is nowhere near the same level than what it used to be.
Most memorable moment during your exchange
I cannot pick just one, since there was a lot of them. It is either Oktoberfest, my trip to Amsterdam or Rock im Park…or when I got back the results from the exams of the first semester – they were shocking.
I have always been a student who has never faced major difficulties on getting a decent grade from any given exam when just giving a proper effort for studying. On this time, it was completely different. I failed half of the courses I took, so it was a rough thing to experience and it really hit hard to my self-esteem.
Studying in general was a lot more demanding and theoretical than what I was expecting and I could not adapt the way to reach adequate results. The major issue with the exams was that one could not redo them in a proper manner. The only possible way to do them was on the next semester's exam weeks. It was not simply possible to do the failed exams from the first semester again on the next one, as the workload was already too much to handle.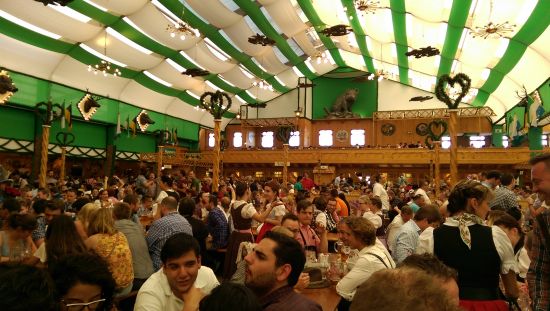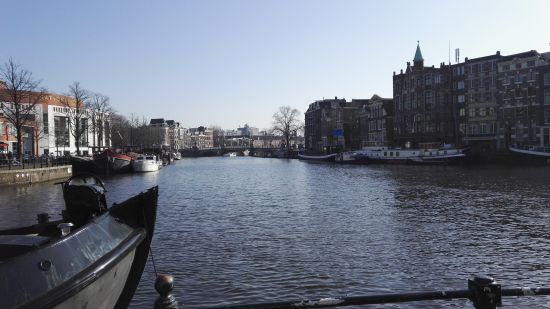 What would you like to tell the students who are considering to go abroad? (What do you hope someone had told you?)
Prepare for the culture shock; there are always things that are done different than what one is used to. There are things related to this that might cause frustration in a way or another. For example, in the grocery store I had to rush to pack the purchased goods before paying them, as there was not barely any space to let all the groceries sit before paying them. Sounds nothing, right? This is just the one example that just managed to be stuck on my head – there are more, trust me. Best remedy to overcome these upsets is trying to adapt the practiced way – "when in Rome, do as the Romans do".
Another worth mentioning matter in my experience is bureaucracy. I had to queue for almost three hours in Einwohnersamt (Registration office) to register myself as a resident of the city (and later to de-register). When there is something involved with bureaucracy in Germany, be patient – it is always the system that is giving the rules. An individual has no other choice than to follow the given rules. Reason for this lies behind the size of the country. As Germany is a huge country with huge population, it means that not everyone's will can be fulfilled.
When heading abroad, do not try to plan too much ahead. There are going to be many things you cannot even imagine taking place during the exchange period. I planned to travel a lot, as the distances in Central Europe between countries are not as long as over here in Finland. In the end, I only travelled to Amsterdam, few times to Munich and couple of times back home, as money and time were limited.
Also, if you do not know the local language, try to study at least the basic phrases beforehand. It will take you far. You would be amazed if you know how many people do not know English (or refuses to speak it), most of the discussion I had with officials were in German – and not always because I wanted to.
There are going to be language courses from the local language wherever you go but the only way to develop is to use the language actively on a constant basis, so use it. Don't worry for making mistakes – even the natives do those.
If the exchange institution turns out to be extremely demanding, try not to worry too much about it. Instead, do your best and try to enjoy the other things that the city or country has to offer.
What are you doing right now? What are your plans for future?
This ongoing semester I have been mostly trying to take it easy, as the exchange was quite a rough experience.
In top of that, I have started doing remaining courses required for the degree and I am also searching the place for the practical training – I am trying to get it started at the beginning of next year. My choices for internship are limited to the local area, as I signed the rental contract for my own apartment in September.
So far, I have not planned what to do after degree – there is a chance I might move elsewhere in Finland (Tampere, Helsinki) or even abroad in a search for a job.
At the exchange, I came to conclusion that I could live abroad, as soon as I could afford visiting Finland often enough (at least once in every three to four months).