Research and Innovation Leads to Development
Seinäjoki University of Applied Sciences (SeAMK) conducts research, development and innovation (RDI) with a distinctly practical emphasis, serving teaching and supporting industrial small and medium enterprises (SME) and service production, especially within South Ostrobothnia region. Therefore SeAMK's  RDI supports the implementation of Smart Specialisation Strategy of South Ostrobothnia (pdf).
RDI is carried out in co-operation with regional, national, and EU level enterprises and organizations. Student involvement in RDI projects is vital to their studies and their objectives of becoming acknowledged experts in their fields. Annually SeAMK implements over 100 externally funded projects. External funding amounts to 4 million euros per year. Roughly 25% of RDI projects have international funding. Many of the projects are also conducted with international partners.
SeAMK's Expertise in RDI
SeAMK supports the Smart Specialization Strategy of South Ostrobothnia in:
Creativity and Health
Entrepreneurship and Growth
Smart Technologies
Sustainable Food Solutions
SeAMK's competencies in the above areas focus on: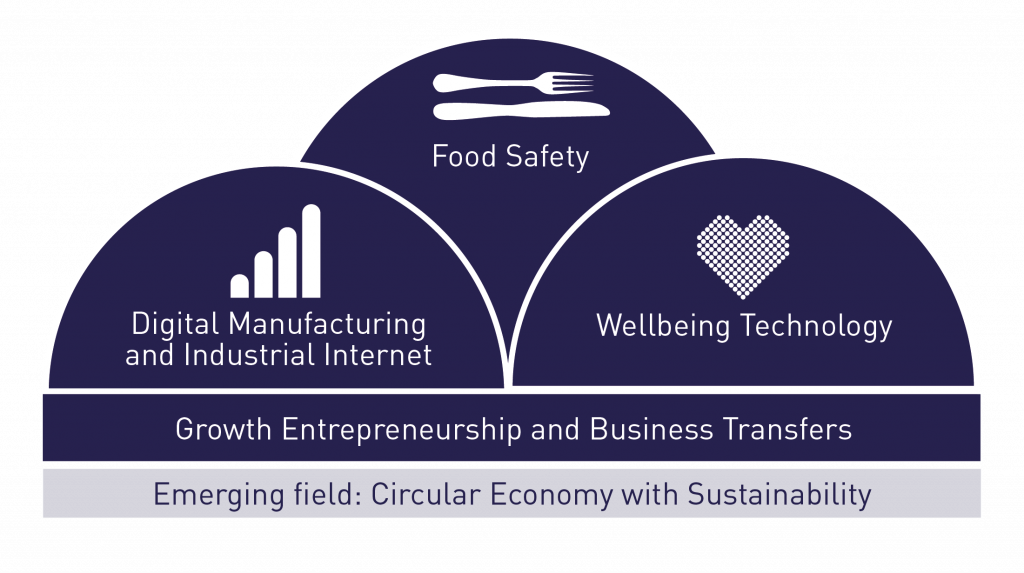 Research groups
SeAMK has nine research groups whose activities include both research and development work. The research groups are based on SeAMK's areas of expertise and themes important to the success of the region of South Ostrobothnia. Research groups include 15-40 experts. The goal of the research groups is to bring together SeAMK's expertise in various fields, obtain external funding for research and development projects, make the expertise known and network nationally and internationally, and increase the effectiveness of RDI activities.
SeAMK's research groups are:
Growth Entrepreneurship and Business Transfers
Tourism and Experience Business Developmet
Digital Factory
Future Vehicle Technologies
Sustainable and Responsible Food Production
Food Safety and Food Technology
Inclusive Society and Working Life
Health Promotion and Care
Wellbeing Technology
Research permit
When the research is aimed at SeAMK staff or students, the author of the research must apply for a research permit. See further instructions and the application form here.
Contact Information of SeAMK RDI