Research and Innovation Leads to Development
Seinäjoki University of Applied Sciences (SeAMK) conducts research, development and innovation (RDI) with a distinctly practical emphasis, serving teaching and supporting industrial small and medium enterprises (SME) and service production within the region. In addition, SeAMK's RDI supports the implementation of Smart Specialization Strategy of South Ostrobothnia.
RDI is carried out in co-operation with regional and national enterprises and organizations. Student involvement in RDI projects is vital to their studies and their objectives of becoming acknowledged experts in their fields. Nearly 100 persons-years have been invested in RDI work annually. Approximately 70% of the RDI funding comes from external sources. Roughly 10% of RDI projects have international funding and are conducted with international partners.

SeAMK's RDI in figures.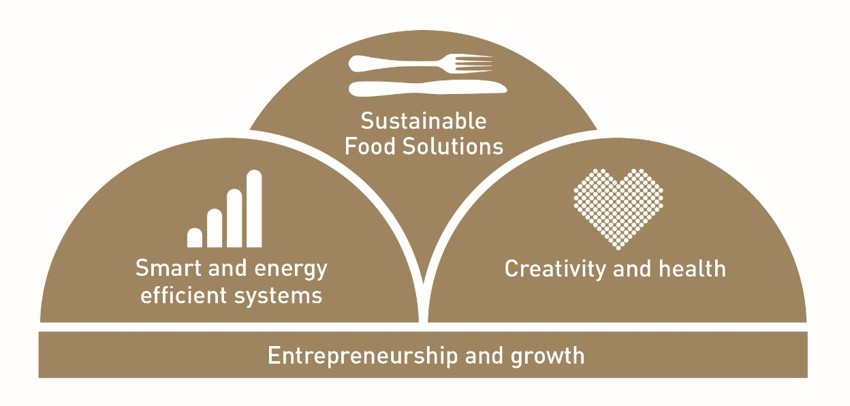 The profile areas guide the activity of RDI. They are also linked with the faculties.
SeAMK supports the Smart Specialization Strategy of South Ostrobothnia in the following fields:
At SeAMK, we participate in many international projects as well as manage our own RDI projects on yearly basis.
Contact Information of RDI
School of Business and Culture
Research and Development Manager
email
Pauliina.Talvitie(a)seamk.fi
telephone
School of Food and Agricultre
School of Health Care and Social Work
Research and Development Manager
email
Jaakko.Hallila(a)seamk.fi
telephone