Research and Innovation Leads to Development
Seinäjoki University of Applied Sciences (SeAMK) conducts research, development and innovation (RDI) with a distinctly practical emphasis, serving teaching and supporting industrial small and medium enterprises (SME) and service production, especially within South Ostrobothnia region. Therefore SeAMK's  RDI supports the implementation of Smart Specialisation Strategy of South Ostrobothnia (pdf).
RDI is carried out in co-operation with regional, national, and EU level enterprises and organizations. Student involvement in RDI projects is vital to their studies and their objectives of becoming acknowledged experts in their fields. Annually SeAMK implements over 100 externally funded projects. External funding amounts to 4 million euros per year. Roughly 25% of RDI projects have international funding. Many of the projects are also conducted with international partners.
SeAMK's Expertise in RDI
SeAMK supports the Smart Specialization Strategy of South Ostrobothnia in:
Creativity and Health
Entrepreneurship and Growth
Smart Technologies
Sustainable Food Solutions
SeAMK's competencies in the above areas focus on: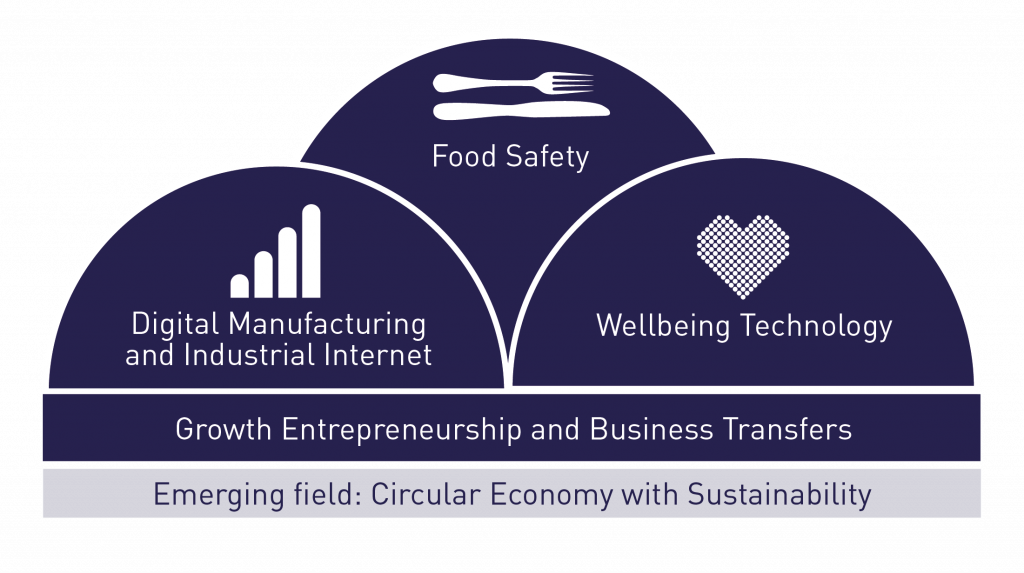 Contact Information of SeAMK RDI