Internationalisation is one of the priorities at Seinäjoki University of Applied Sciences (SeAMK). Student and staff exchanges are actively promoted, and a social programme is arranged for international students throughout the academic year. Yearly around 150 visiting professors and lecturers from the partner institutions come to SeAMK. Academic exchange works on the basis of reciprocity.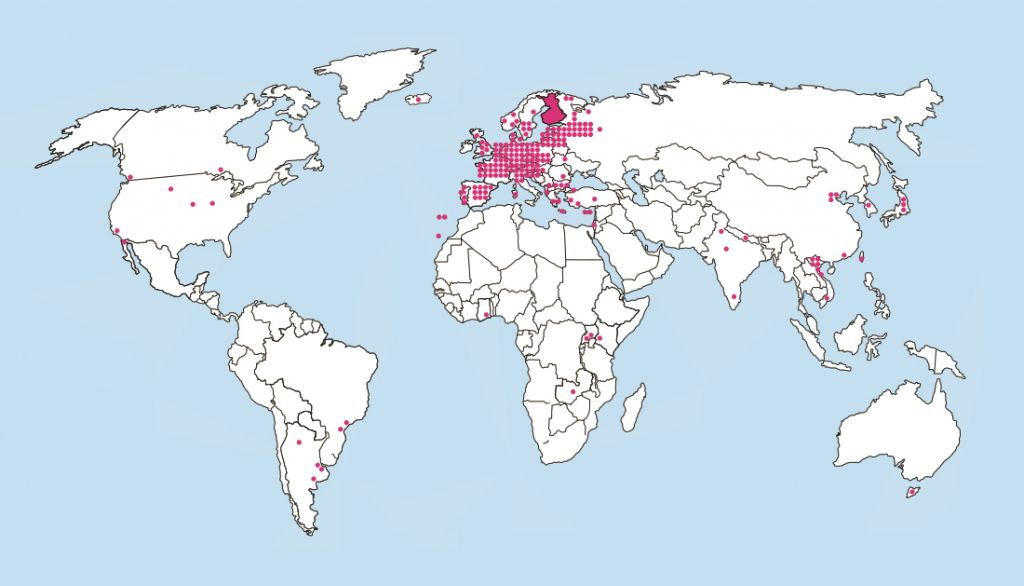 SeAMK has about 160 partner universities in Europe and 40 on other continents. Many international research and development projects are being carried on in cooperation with working life, and SeAMK organises international conferences and seminars on a regular basis.
There are three degree programmes taught entirely in English:
In addition, programmes for exchange students and some other study modules are offered in English in all faculties. Also double degree programmes in the fields of business and engineering are arranged with partner universities in Bulgaria, Czech Republic, China, Germany, Hungary, Lithuania, Russia and Spain.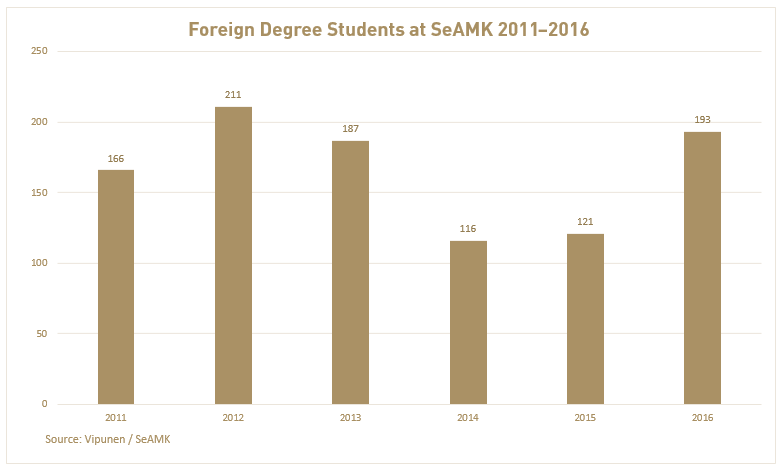 International Projects
International research and development (RDI) project cooperation promotes education and staff proficiency. Projects often also include student and teacher mobility and thesis work. International RDI project cooperation of Seinäjoki University of Applied Sciences has intensified year by year thanks to the long-term international cooperation networks.
SeAMK is involved yearly in about 25 international education development projects and other research and development projects as a partner or as a coordinator. The majority of the projects are European, which are principally financed by the European Union programmes. Notable cooperation projects are also carried out with Asian, African and American partners. Funding has been received also e.g. from Tekes, the National Technology Agency, Ministry of Foreign Affairs and the Regional Council.