Winter School Was a Success – Again!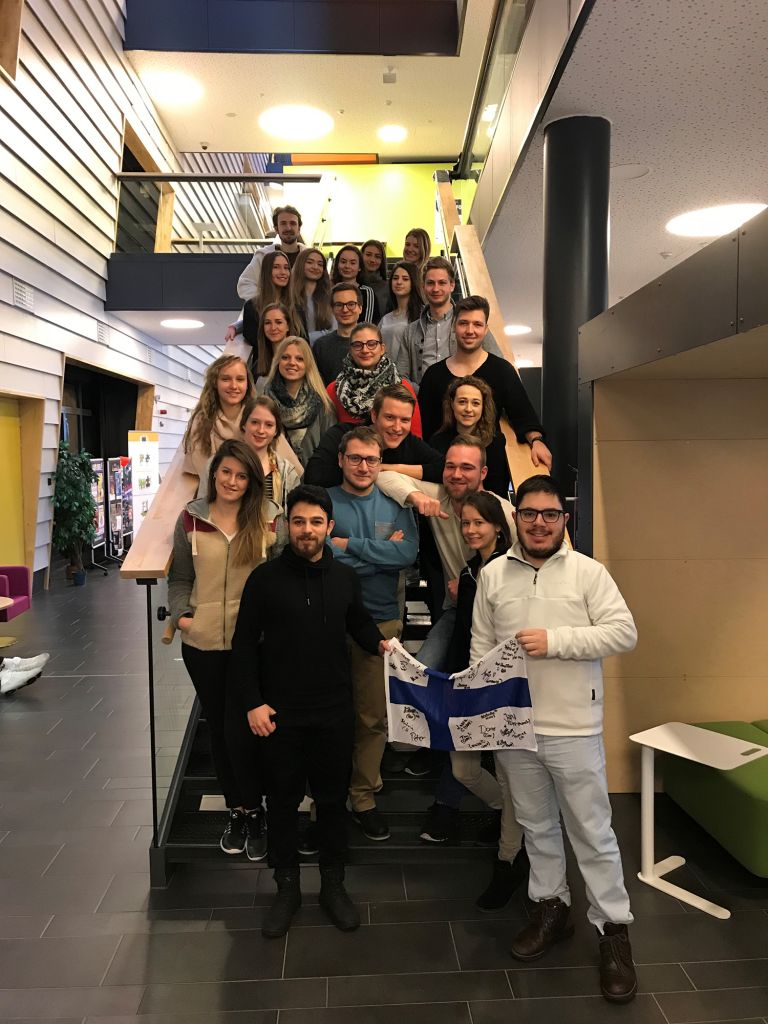 The second Winter School – Better Business by Design was organized 4–15 February at Seinäjoki University of Applied Sciences (SeAMK). For two weeks, students from multinational and multicultural backgrounds gathered in snowy Seinäjoki to study service design and learn about doing business in the Nordic countries. During their stay, the students got also to experience Finnish traditions, culture and winter activities.
SeAMK School of Business and Culture arranged Winter School for students interested in business, hospitality and culture industries. Due to last year's success, many international students applied for the intensive study programme. In February, a group of nearly 30 international students arrived to Finland in order to learn about business in the Nordics and how to design a profitable customer experience. The students came from seven different universities and four different countries: Germany, Italy, Switzerland and Brazil.
Jaana Liukkonen, one of the Winter School professors, asked the students about their expectations for the intensive course and for the visit in general. Besides the course topics, the students wanted to improve their English skills, get new friends, have interactive lectures, learn new things and connect theory to practice. For the visit, the students wanted to experience Finnish winter with the snow, northern lights and activities. Furthermore, they wanted to see the Lapland with the reindeers, try sauna, drink Glögi and talk with the quiet Finnish people.
During their studies, the students visited Ähtäri Zoo and Juha-Pekka Suomela from Danfoss visited them and told about doing business in Finland. The students got the chance to try some Finnish free-time activities. They spent an evening at a traditional Finnish farmhouse to enjoy a traditional dinner, visit the sauna and try the outdoor hot tub. In addition, SeAMK tutoring students arranged a sledging day for the students at the nearby Joupiska hill – this also included another tradition, grilling sausages on an open fire. Some of the students even visited Lapland during their stay.
As its predecessor, Winter School 2019 – Better Business by Design was a success. The students were happy for their experience; they learned new things, met new people, got to know something about the Finnish culture and tried the Finnish winter activities. The expectations were fulfilled and the students got to bring home not only the grades for the two courses but an experience and a network of new friends.