Twenty new Prince2 certified persons help South Ostrobothnia to improve project management and project proposals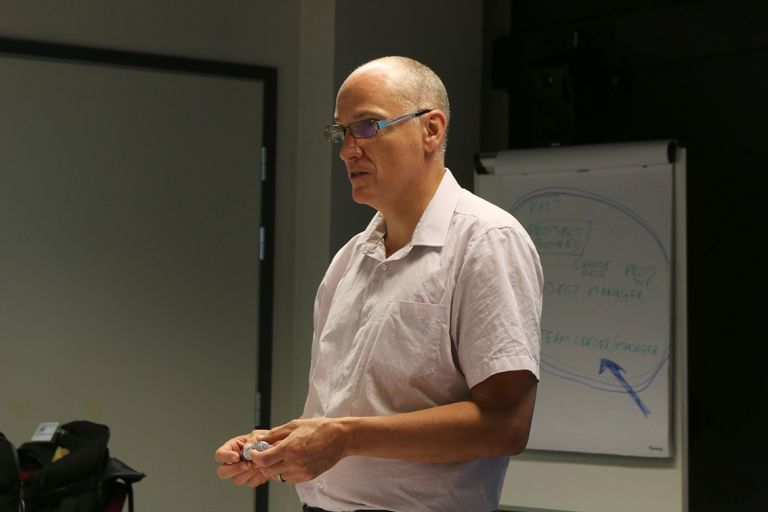 SeAMK (Seinäjoki University of Applied Sciences) organized a three-day Prince2 Foundation Level Course in Seinäjoki. The course was attended by 20 participants from various organizations collaborating in applying and implementing international projects in South Ostrobothnia.
What is this Prince2 then?
"It is probably the most widely recognized project management method in the whole world. It is translated into around 60 different languages and actually is de facto standard. For example if you work with some countries, let's say Vietnam, the Vietnamese government will turn around to you and see how you'll be using Prince", says Michael Dollin, director from GETraining Ltd/Jlag Europe Ltd delivering the course.
Dollin's resume with project management training is impressive.
"I have delivered these courses worldwide for over 20 years. A lot of consultancy that goes deep into organization and make sure they apply it correctly, auditing, on-site coaching…", he describes.
According to Dollin, Prince2 is "compeletely generic" method so it applies to any kind of project in any line of business. What about Prince2 and academic world? Is there some kind of special relationship?
"All I can say that visiting universities around the world, it's kind of adopted standard. For example, lot of universities have included it in their degree courses", Dollin says.
SeAMK and South Ostrobothian region has wide range of projects in the field of research and development. Many of them are internationally funded. However, the competition to get international funding is fiercer year by year.
"'One of the reasons why we organized this course is to prepare better project proposals and implement funded projects effectively. SeAMK and all the other organizations are after the EU money and funding. Therefore, we need to improve the quality of proposals coming from this region as well as the structure of our projects. The purpose is that in these project proposals we can state that we have internationally certified people who have already done at least the foundation level", says Anne-Maria Mäkelä, Senior Advisor in international R&D (research and development) at SeAMK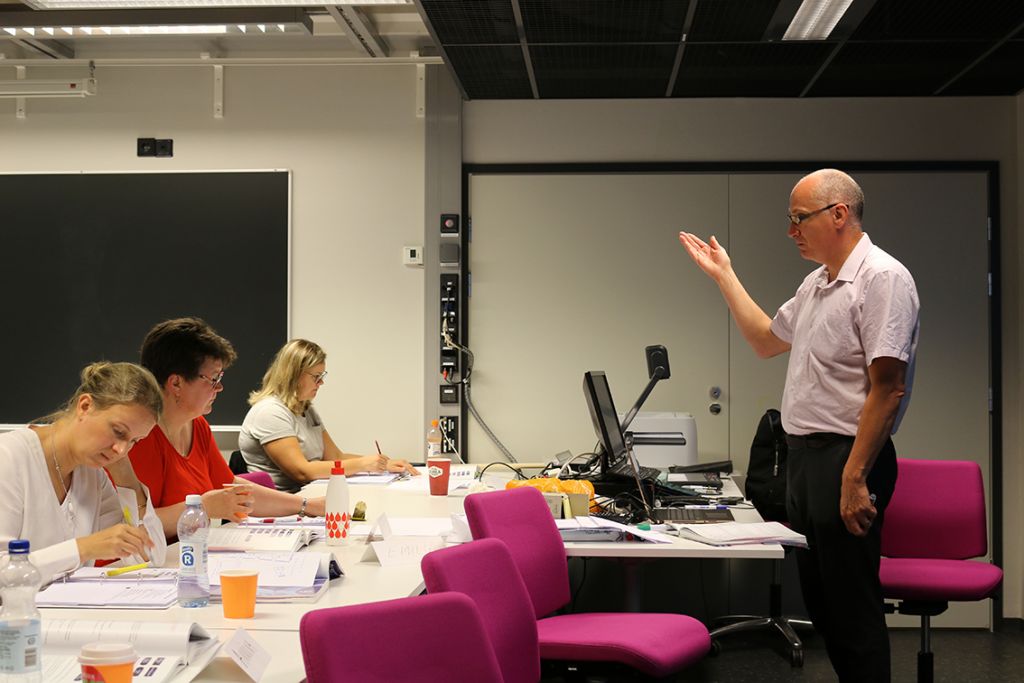 Five course participants – Timo Paakkanen (Sedu), Maria Sulkakoski (Xport Ltd), Pia Kattelus (Regional Council of South Ostrobotnia), Sanna Joensuu-Salo (SeAMK) and Juha Hirvonen (SeAMK) – state that three-day-training has been useful and eye opening.
"One of my goals is to think how our projects are better products for our customers. I've also learned a lot more about project proposals and quality management that I originally could think of", says Maria Sulkakoski, project manager from company called Xport that helps businesses in their international ventures.
According to Sanna Joensuu-Salo and Juha Hirvonen, Principal Lectures at SeAMK, Prince2 raises the level in project management for sure.
"This course gives new perspectives to develop our processes. It also makes you think more in general about leading projects", Joensuu-Salo says.
Hirvonen has thought a lot about reporting and communication in projects during the training.
"'According to Michael, poor communication is one of the key reasons why projects fail. In my experience, poor reporting is also substantial reason for failing."
Before the final exam, Michael Dollin cheers up the course. "Failing is not an option!"
And it wasn't. All 20 participants have now Prince2 Foundation Level certificate.