SeAMK International Week celebrates long-lasting cooperation and relationships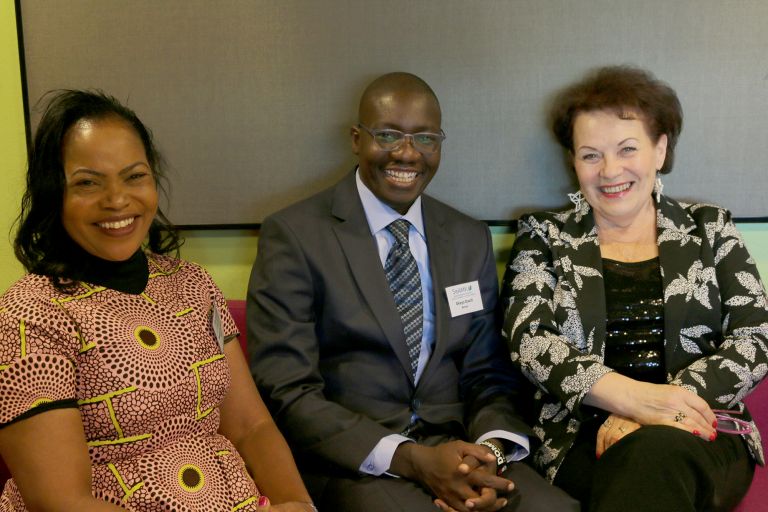 Today is Valentine's Day but we have enjoyed a great group of international friends for the whole week at SeAMK Frami Campus.
Welfare and Responsibility themed International Week organized by SeAMK School of Food and Agriculture and School of Health Care and Social Work has gathered 30 teachers and staff members from SeAMK partner universities all over the world. Countries represented are for example The Netherlands, Belgium, Great Britain, Japan, Kenya, Croatia, Portugal, France, Germany, Slovenia, Switzerland and Vietnam.
A versatile programme has offered deep professional conversations, field trips and visits, good food, time together and of course the Finnish speciality: ice swimming and sauna.
A warm Finnish-Kenyan relationship
Professional side of the week started on Tuesday with keynote speeches by David Omondi Okeyo, PhD, Chief Executive Officer from Kenya Nutritionists and Dieticians Institute (KNDI) and Aida Moreira da Silva, professor from Coimbra College of Agriculture, Polytechnic Institute of Coimbra in Portugal. Both have years of history working with SeAMK and they have visited Seinäjoki many times.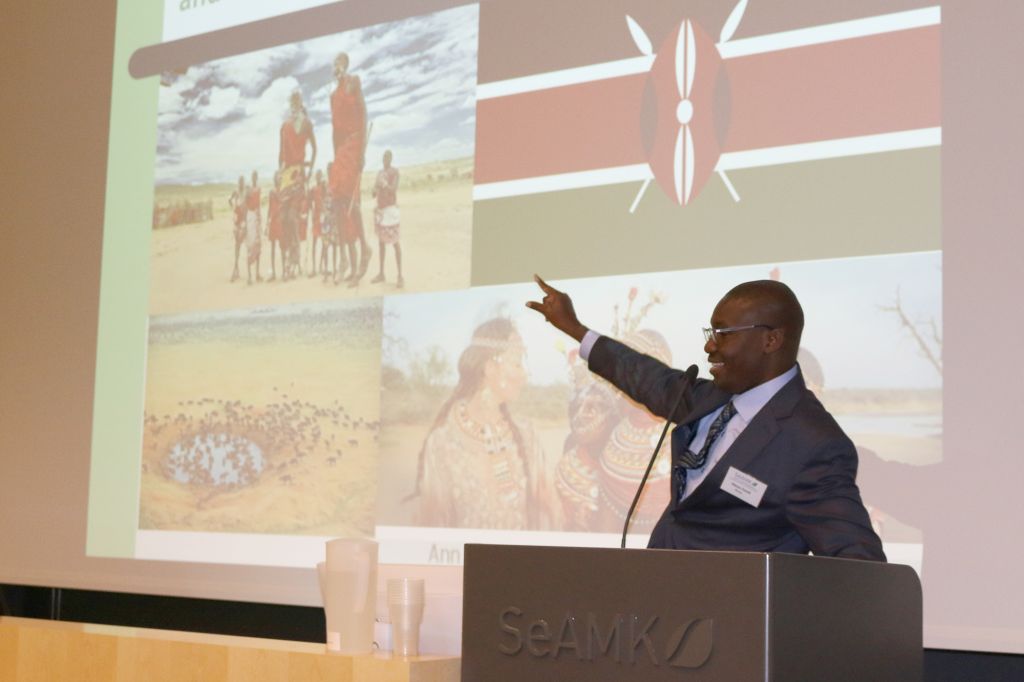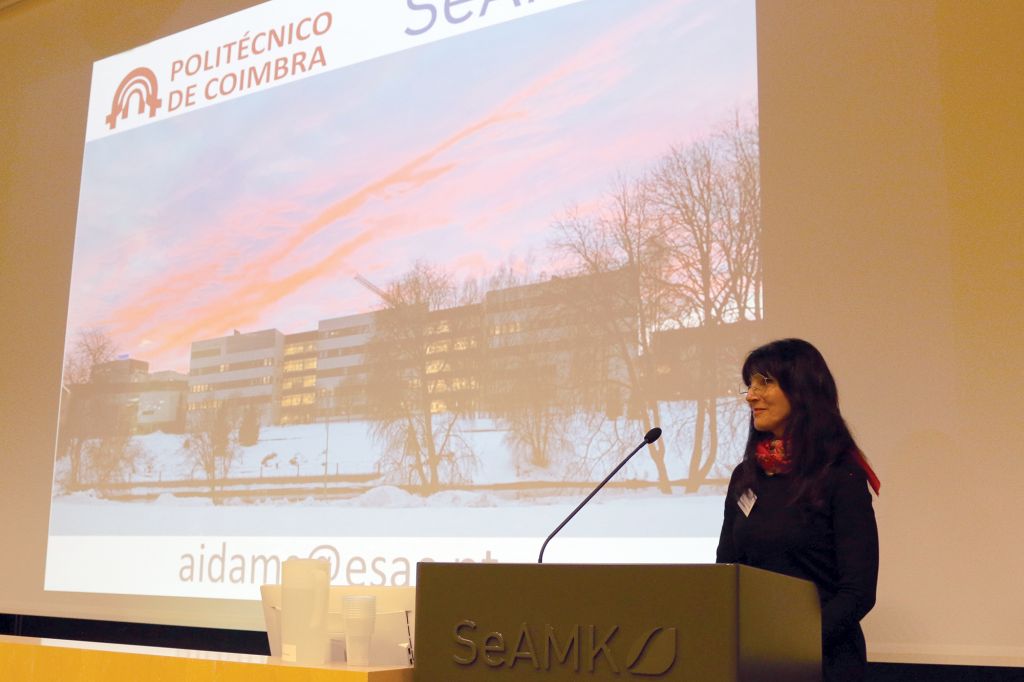 Dr David Omondi Okeyo tells that he has known lecturer Helinä Mesiäislehto-Soukka from SeAMK for almost 13 years now. Mesiäislehto-Soukka has worked in Health Africa project where SeAMK is a partner with seven other Finnish Universities of Applied Sciences.
"We have worked there 25 years now and I have had many students from Kenya. David first studied and later worked in the university, where I got to know him", tells Mesiäislehto-Soukka.
Last year David Omondi Okeyo invited her to speak in a conference held in Kenya. Mesiäislehto-Soukka's topic was about breast feeding and Finnish baby friendly programme.
In his keynote David Omondi Okeyo spoke about impact of food fortification on child growth and development during complementary feeding. Okeyo and his collegue Evayline Nkirigacha, chairperson of Kenya Nutritionists and Dieticians Institute tell that their organization is working for the Kenyan government to implement the Nutritionists and Dieticians Act of 2007.
KNDI provides for training, registration and licensing of Nutritionists and Dieticians. It also provides for the regulations of the standards and practice of the profession and ensures effective participation in matters relating to nutrition and dietetics and for connected purposes. Currently, KNDI is the only such legal-framework in the Africa Region, designed to comprehensively and inclusively handle issues related to food, nutrition and dietetics for the improvement of the well-being of humanity.
When it comes to relationship with Finland and SeAMK:
"We hope to have this relationship and keep up working together. It has given us both a lot. There is still a lot to do", David Omondi Okeyo says.
Come-back as a teacher
Tim Beeris, teacher and anthropologist from Saxion University of Applied Sciences in Netherlands, made a come-back to Seinäjoki. At first he spent an autumn here as an exchange student in 2014.
"For me it was a great experience. I like to be involved in international activities and that is something I think you can learn a lot from", he says.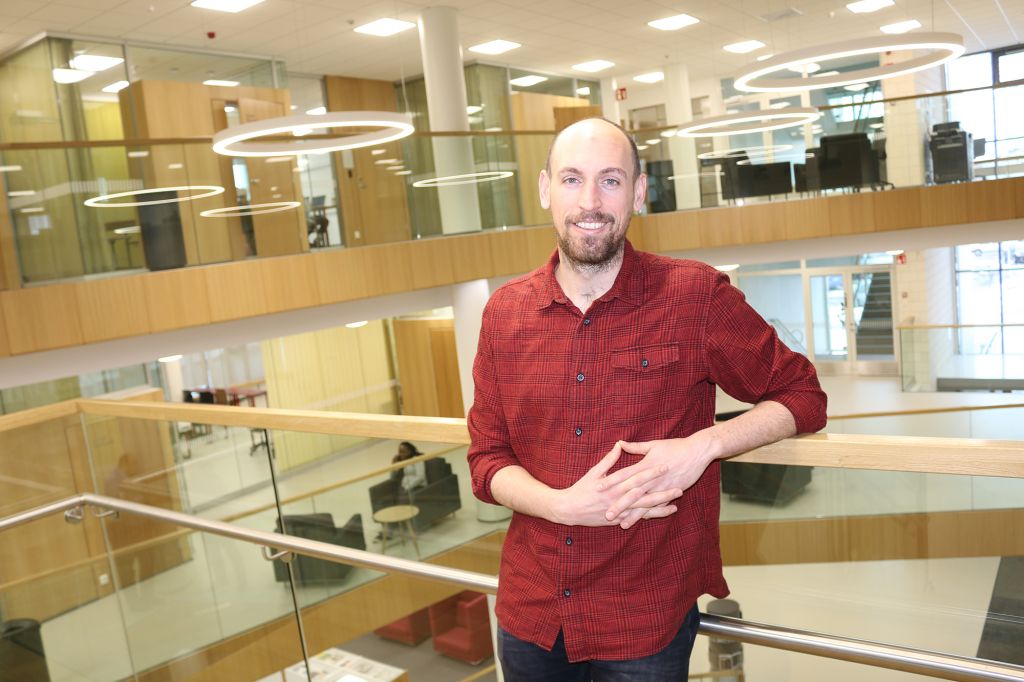 Second time in Seinäjoki brought back nice and warm memories of the city, the people and for example hitchhiking and couch-surfing trips around Finland.
"When I was asked by my colleague to take over this week I was really happy, because it gave me a chance to come back. When we arrived in Seinäjoki I had a really warm feeling again.
Now as a teacher his focus has been largely on the student group's programme.
"The programme of the week was really good for the students and I think they learn to reflect their own society. What I think the biggest value of International Week is just to interact with different cultures, systems and ways of living", he concludes.